The Incident
---
At 7.20 a.m. on Wednesday, September 1st 1954 Mr. Peter Tiarks, the youngest son of the late Frank Tiarks was in bed at his home at Bridport, Dorset when he received a telephone call from Miss Noreen O'Connor. She asked him to 'come at once as something terrible had happened to Marie and that she was in the power of some evil'. Realising that there was something very wrong Peter Tiarks set out for Loxton. Meanwhile at 8.15 a.m. Mrs. Eva Simmons, the daily help, arrived and noticed that the curtains in Marie's room were still closed. She was also told that 'something terrible had happened' and that Miss O'Connor had been awake all night, but she assumed that Marie had had another stroke and did not take up her breakfast.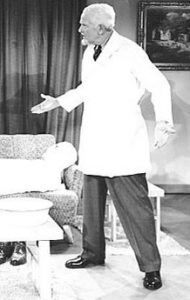 On his arrival at 10 a.m. Mr. Peter Tiarks entered the house and found Miss O'Connor lying on a sofa, fully dressed. He had a conversation with her and she told him that Marie had an evil look in her eye and that the evil was so strong that Miss O'Connor had plucked her eyes out. Mr. Tiarks then asked Miss O'Connor if Marie was now dead and the reply was 'I plucked out Marie's eyes, but it is not Marie that is dead. It is the evil that was in her.' Mr. Tiarks then called Dr. Cooper of Winscombe.
The doctor asked Miss O'Connor what had happened and she told him that there had been a lot of evil influences in the house during the previous evening. She said that she was concerned about Marie and sat with her upstairs, holding her hand. She was praying very hard to protect Marie from evil and after a while saw something happen to Marie's eyes. She told the doctor that she realised that Marie's eyes were evil and that she had to get them out. Miss O'Connor also said that she had experienced electric shocks from the bedspread and the door of the bedroom. When she was asked if she knew what she had done, she replied that she had got rid of something evil, but did not feel that she had done something awful.
Dr. Cooper then went upstairs and found the body of Miss Buls lying on her back, fully dressed, covered with an eiderdown. Her eyeballs had collapsed into the eye-sockets and the eyelids were torn. Her right nostril was torn. He estimated that Miss Buls had been dead from seven to ten hours, and that the cause of death was shock following multiple injuries to the face. Dr. Cooper then drove to Axbridge Police Station, 3 km. away, to report the crime. He said he did not use the telephone because the operator could listen in to his conversation. (Many telephone exchanges were manually operated in the 1950's).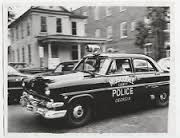 The police went to the house and after inspecting the body; Detective Inspector L. Long took Miss O'Connor to Weston Police Station and charged her with the murder of Miss Buls. The following morning Miss O'Connor appeared at a special court at Axbridge magistrates and was remanded in custody at Exeter. There was no application for bail. She wore a loose fitting grey coat, with a turquoise dress and matching beret.
The story goes on…
Keep reading about the Inquest & Trial